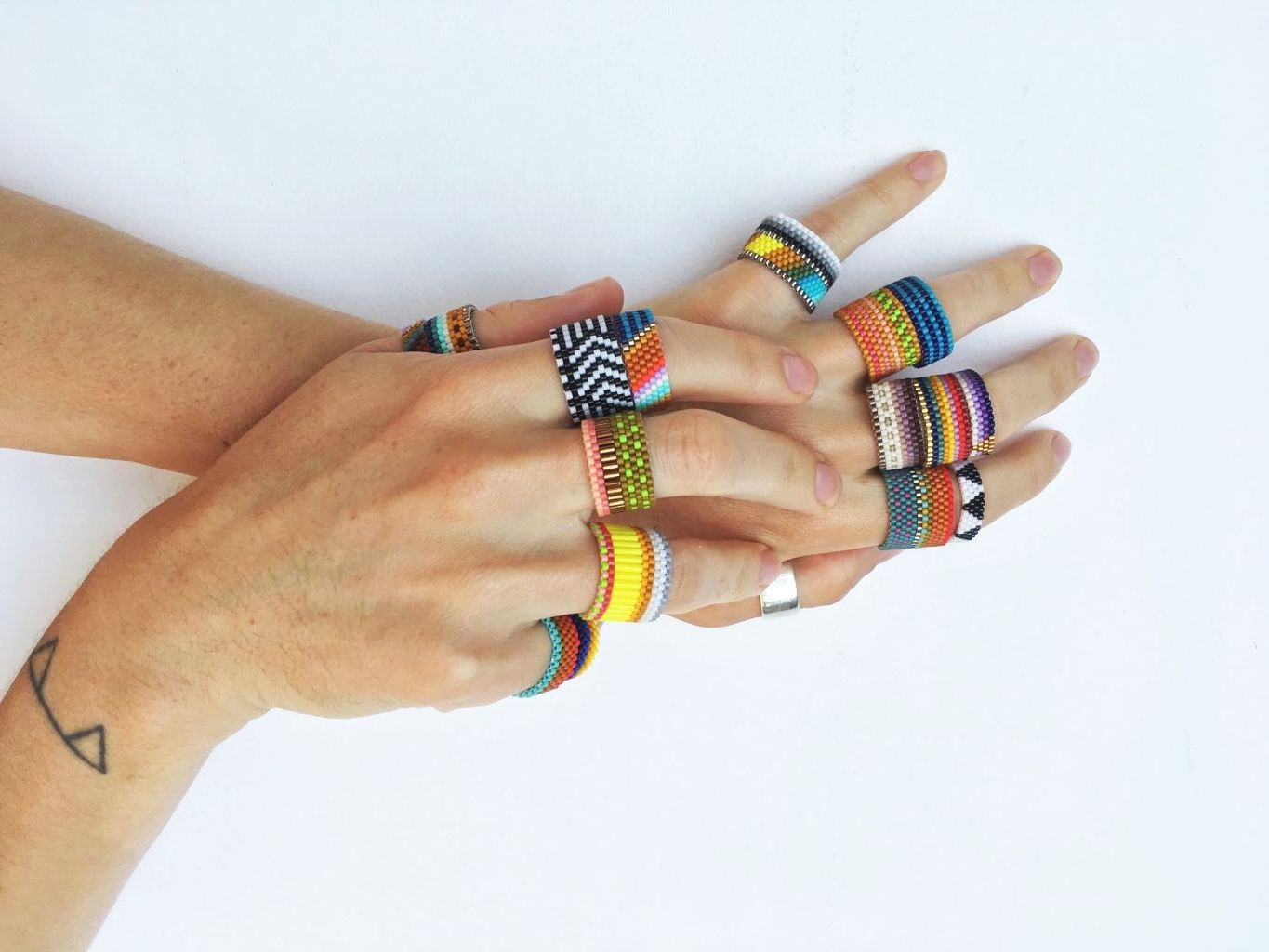 Shop | Establish
Beaded Ring Workshop
Beaded Ring Workshop
Wednesday, October 6 from 1:30pm - 5pm

We are so excited for our next awesome workshop with Tania Skevos. We have been following Tania's work for years, and can't wait to learn from her!

Tania Skevos is a jewelry designer, bead weaver, metalsmith, and fiber artist in Oakland, CA. Her greatest inspiration is her drive to create exciting and unexpected combinations of color and texture.
Seed bead weaving is a wonderful way to add bold colors and graphic patterns to your craft knowledge repertoire. Some beading projects can take forever but these fun, quick rings are a great way to get a taste of this new skill. Workshop will cover how to create simple patterns in traditional flat weave peyote stitch, as well as finishing techniques and an overview of different types of suitable beads and supplies for the project. Tania provides all materials and will have an extensive palette of colors to play with during class.
Age requirement: 14+
Class size is limited so sign up before Oct 1.